Posted on December 21 2020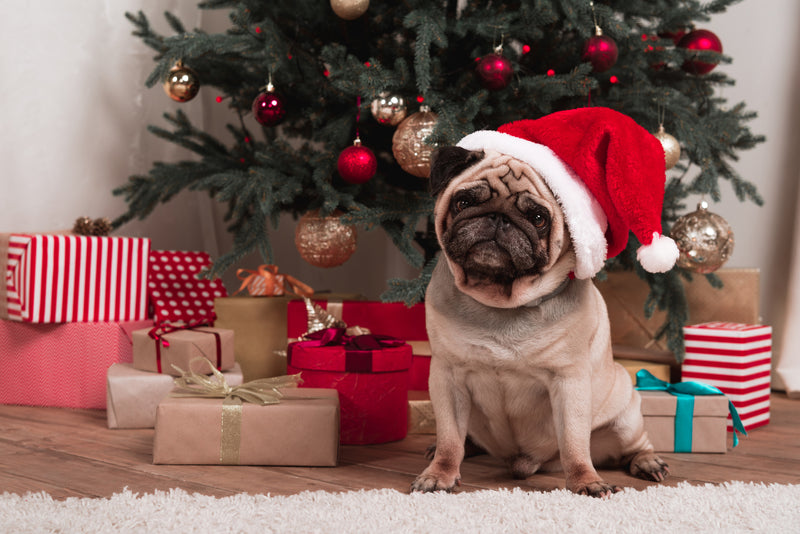 For most pet parents, time at work means time missed with our dogs and cats. Not this year - our pets came to the office with us in 2020. From barking at the UPS man on conference calls to crazy cat stunts in Zoom, we've seen firsthand what it would be like if our furry friends were with us every day. Because of our increased time at home, the bond between humans and their pets has only strengthened. If you need some gift ideas for that special friend or loved one who is inseparable from their canine, this blog is for you!
Dental Wipes
The most obvious reason to give any dog mama or dog daddy a break from foul dog breath! Behold, aside from the fresh mint smell, the benefits of using dental wipes on dogs are similar to the reasons humans brush their teeth. Bacteria accumulate on a dog's pearly whites just like humans. The nasty bacteria can migrate to gums, where it causes serious health issues for fur babies. Older dogs are especially prone to losing teeth and organ damage (liver, heart valve, and spleen) from these bacteria. This product is a win-win for fresh breath and health. For under $13, give your favorite pet lover a package of these wipes.
Calming Support
Most dog owners have had the awful experience of calming an anxious dog. Some dogs are more nervous than others, but any breed can experience separation anxiety, aging, losing senses like hearing and seeing, fireworks, car rides... anything can scare or make your dog have a nervous reaction. Calming Supplements are a must-have in every dog owner's pantry. Also, as people head back to their offices from working at home, anxiety in dogs that weren't anxious before could arise. Try these calming pills that taste like a treat.
Tear Stain Removing Wipes
Do you ever notice crusty build-up, brown spots, or tears coming from a dog's eyes? It isn't a sign of depression, but it is a common problem for dog owners. Overactive tear production is the usual cause for tear stains on dogs, but they can also indicate a bigger problem. These fragrance-free and gentle-to-use wipes will get your fur baby clean with no fuss and no harsh chemicals. Grab a pack of 70 for only $13.99 and keep it at home, in the car for rides, or anywhere your best friend travels.
We hope this helps you pick out a gift that will enhance your furry friends and their owners' quality of life!